Hello,
Today, for this second article, we will be presenting the reasons for which we have chosen that countries that we will cross. We invite you to discover the world of education in Denmark!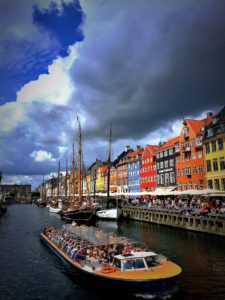 Elected the happiest country in the world in 2016 and then ranked 3rd in the same list in 2018, this small Scandinavian country of just over 5.75 million inhabitants is a pioneer in terms of different education.

Kindergartens in the forest
As for France, two main files lead us to put Denmark in our priorities. Let us first look at the first: the Skovbørnehaver or kindergartens in the forest, an educational model that has always fascinated me.
The original idea for this concept is attributed to a Danish mother, Ella Flatau, who in 1950 reinvented the idea of kindergartens imagined by the German teacher Friedrich Fröbel based on a simple concept: children need to play, and do it in nature. She then created what she called " Walking Kindergarten " where every day the children would spend a few hours walking in the woods. Quickly, his idea snowballed and mothers from big cities like Copenhagen started to organize schools in the countryside to allow their children to leave the city for the day.
Over the years, the concept has continued to evolve and today, more than 20% of nursery schools in Denmark are established in the wild, more than 700 of them. Every day, rain or shine, whatever the weather, thousands of children aged from 3 to 6 spend their day in the middle of the forest, climbing trees, learning the names of flowers and animals, observing changes in nature and using many tools to build toys such as saws or knives. These groups of around 30 children are usually accompanied by 3 adults who advise them and who are ready to intervene if necessary, but who above all leave them free to explore, discover their limits and develop their imagination.
In this country where the average temperature of the coldest month is around zero, where summer is cool and short and where rain is common, this way of doing things may surprise. But many studies lean in favor of these schools, indicating, among other things, that children acquire great self-confidence, that they learn to respect nature, that they flourish physically, have a greater imagination and a more great adaptability, that they are more concentrated, that their relationships are less conflictual and that they are much less sick than other children.
The model is so popular that it is now found all over the world including in Germany, the United States, Australia, New Zealand, Malaysia, China, Japan and even Canada.
But how do these schools really work? What do the spaces they use look like? What motivates parents to choose this type of environment for their children? What is their educational program and what training do the teachers working there? What happens to these children once they start school? Several questions that pique our curiosity and that push us to want to look into the subject.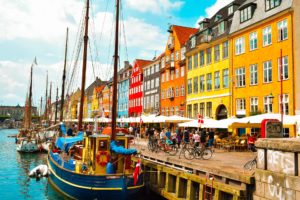 Compulsory kindness and empathy courses
In Denmark, education is compulsory from 6 to 16 years old. And during all these years, the children devote an hour a week to a lesson in obligatory kindness and empathy. Denmark is the only country in the world to have included this course in its national education program, even if Russia and the Netherlands also offer some, although in a much more punctual and less structured manner, workshops aimed at develop these skills.
Created in the early 1990s, this course, which is more like a workshop, is devoted, for example, to a discussion group in which everyone is invited to express themselves freely, to listen to others and to interact together or still in the theater, in the kitchen or in reading with the primary objectives of allowing everyone to express their emotions and develop mutual aid and kindness.
Although the interest of many, these courses are still poorly documented, but some studies conducted since 2002 have shown that empathetic students obtain better academic results. Experts also say they would make children happier, even after they become adults.
Could this be an interesting avenue to apply elsewhere in the world and particularly here in Quebec? Is there food for thought for our educational programs? In any case, we are convinced that it will be relevant to at least report on it. What do you think?
Thank you for following us week after week! Do not hesitate to leave us comments or share your ideas or questions!
See you next week,
Genevieve