Happy New Year 2019 !
For us, the arrival of 2019 marks the beginning and the countdown which will lead us to our big departure on July 15, in just over 6 months. The excitement, and let's say it, the stress, is increasing day by day! But we can't wait! Today, for our first article of the year, we invite you to discover our European journey which will begin on July 15 and will stretch until the end of December. We will also tell you more about the reasons that led us to choose the first country that we will feature, France. Make yourself comfortable, lots of information awaits you 🙂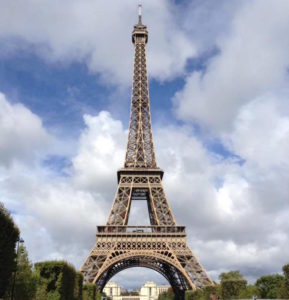 But first, here are the countries we will visit as part of our project in Europe.
From mid-July to mid-August, we will cross England, Scotland and probably Ireland. Obviously, given the time of year, the schools will be closed, but we will be able to focus on early childhood and the services offered to school-aged children during the summer.
Then, we will spend a week in the Netherlands and then we will settle in France, precisely in Paris, for 5 weeks, which will allow us to focus our European research. Excursions of a few days are planned during this period in Belgium and Luxembourg, as well as in various parts of France. It is from the beginning of September that we will officially start reporting on our Youtube channel. Nounoucorne will be very active from mid-July.
The first two weeks of October will be spent in Denmark and the last two weeks in the country that many of you are looking forward to: Finland.
In November, we will visit Estonia and we hesitate between Hungary, Romania and Ukraine for the second part of the month. Is there a country that interests you more than another among these three? Finally, in December, we will be in the Czech Republic before resting in Croatia for Christmas. We will then leave Europe for Asia, but we will return to this second part of our trip a little later this winter.
Why France ?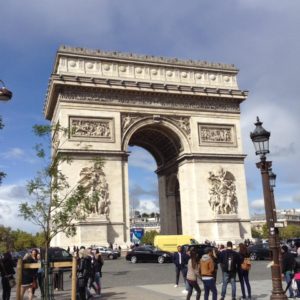 There are two specific reasons why we chose France as our destination. Let us first focus on the first one.
At a time when kindergarten for 4-year-olds is on everyone's lips when we talk about education in Quebec, our elected officials regularly compare our education system to that of France where kindergarten currently begins at 3 years of age. In fact, some children even start at 2.5 years of age. The start of the 2019 school year will be historic in France since the age of compulsory education, which is currently 6 in Quebec, will decrease to 3 years old following the announcement that French President Emmanuel Macron made in last March, during the opening of the Assizes in the nursery school, thus making kindergarten compulsory for all.
What will be the impact of this obligation on children and their families? The main argument to justify this decision is to offer all children an equal chance of success. We can easily find our benchmarks when we compare to the speeches of those who defend universal kindergarten in Quebec. In France, this obligation will affect 25,000 3-year-old children for whom the parents have chosen to delay their entry to school by a few years. This figure, which seems important at first sight, becomes much less when we realize that it represents, in fact, only 3% of French children of 3 years. In fact, at the start of the 2018 school year, 97% of 3-year-olds crossed the doors of French schools for the first time. This statistic, which translates the average for the whole country and its departments, is different when we look only at the overseas departments where the average drops to 70%. In Paris, the statistics are also lower, since 93% of parents choose to entrust their children to school from the age of 3.
The challenges that France will have to face in September are very similar to those that concern the world of education in Quebec, in the event that the universal kindergarten at 4 years old project is adopted. In order to welcome all these new students, around 1000 additional positions will have to be created. Some schools will have to find premises to accommodate them, and although school from 3 years old is already common in France, an important debate has been opened on a possible reform which is considered necessary, according to several polls, 9 parents out of 10 Although nothing has yet been defined, the Ministry of Education often refers to cognitive sciences as well as Montessori pedagogy which is already being tested in certain classes of public kindergarten in this country. It will therefore be very interesting to be there in September to follow up on this issue.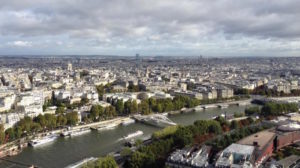 The other main reason for this choice is the explosion of non-contract schools, grouping, among other things, all private alternative schools, and the craze for new approaches and so-called "family " instruction that is currently experiencing France. A great dissatisfaction with the standard French education system pushes more and more parents to turn into different alternatives. Even if this choice is often expensive, and therefore rarely accessible to the less fortunate, the trend is very clear. At the start of the 2018 school year, 157 new free schools (outside the contract) opened their doors on French territory, bringing their number to 1,450 establishments welcoming more than 74,000 young people according to statistics from the organization "Fondation pour l 'école". Between 2011 and 2017, the number of new schools without a contract was multiplied by 4 and we are not even talking about the large number of illegal schools present in the territory, nor of the children who are educated at home (homeschooling), which, according to statistics would be between 25,000 and 70,000 in France, or of those who are unschooled who are estimated at around 5000 in this country.
You should know that currently in France, there are three types of educational establishments. Public schools, private schools under contract (therefore which, on the whole, follow the educational program and timetables proposed by the government) and free or independent private schools known as "out of contract". It is towards this last category that we will turn during the second part of our stay.
Non-contract schools include schools which follow the French educational program but which, in this country where the school is secular, also leave an important place for religion in their program. It is also in this category that the alternative schools are grouped mainly using pedagogies like Montessori, Freinet, Steiner-Waldorf (even if France is suing Steiner schools which are accused of sectarian functioning), Decroly, Reggio-Emilia and experiential learning. Even if they are often very expensive (an average of 5000 euros per year, sometimes even up to 50,000 euros), they are gaining popularity each year. In 2017, they gained more than 5,000 new students and the trend is increasing year after year. So much that the government has just launched a series of measures to make it more difficult to open these types of schools. It will therefore be most interesting to meet the people who run them, who work there, the children and parents who have made this choice. We will also leave a place in our reports for those who choose homeschooling and unschooling.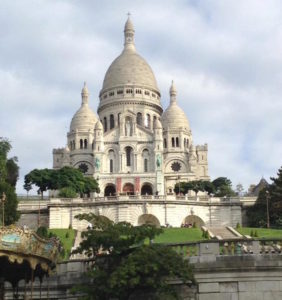 So that's what motivates our decision to go to France! What do you think? Over the next few weeks, we will present each of the countries we have chosen in the same way.
David joins me in wishing you a new 2019 year full of wonderful discoveries, learning and great projects! Thank you for following us on our great adventure!
See you next week,
Genevieve