Good morning all,
Today, I'm offering you a different article, but one that will answer a question that has been asked countless times: "Are you really going to give up everything to leave? " Well, the answer is yes … well almost!
This is an article that has been asked me several times, but which I find rather difficult to write … but hey, this morning, I am starting.
Us and our kids !
First, what does our life look like here? For the past 8 years, I have undertaken a complete career change. After studying and working as a journalist and then in communications for a member of parliament and a few organizations, I chose to return to school and train in Montessori pedagogy. Since then, I have a Montessori-inspired home childcare service (the size of my group and the fact that I do not respect age groups that often have babies across the big ones, as well as lots of other little things that the fact of working alone and in a family environment does not allow me, prevents me from defining myself 100% Montessori, even if it is the pedagogy that I use). My daycare service is located in our house and occupies a floor and a half of it. I am still working full time and it will officially close on June 21.
For his part, David is a computer technician. During his career, he has worked in both private and public institutions. Since mid-January, he has devoted himself to the Learn differently project while making a few small contracts on the right and on the left in connection with his passion for woodworking.
We each have a child. Shawn, my son, is 19 years old and lives with his sweetheart Josianne in Sherbrooke where he studies. In the fall, after his tree planting season (a job he loves and which pushes him to want to study university in order to become a forest engineer), he will go live with Josianne in the Yukon for several months. perfect his English. He will take the opportunity to continue his studies at a distance. Our dog Tess will go live all these adventures with them.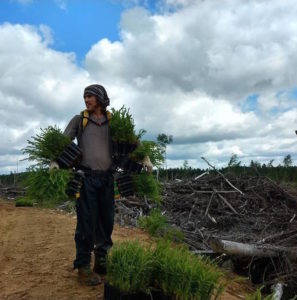 Francis, David's son, is 15 years old. Following our departure, he will go to live with his mother in order to finish high school in Val-d'Or, with his friends. He will indeed be in secondary 5 in September and aims to study computer science thereafter, his great passion.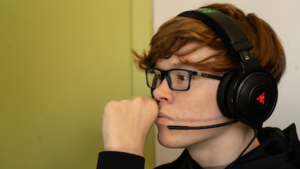 Our two boys will join us during our trip at least once to discover the country or countries of their choice, which really excites them. Francis dreams of Japan and Shawn, who is a little more like his mom, has trouble choosing because he wants to see everything hi! hi! Although they will miss us (unless we are going to miss them, I'm sure though), they both really support our project and are very happy to see us realize our dream.
Equipment
In terms of material goods, we have a large house with 4 levels, located in Val-d'Or and which contains everything that a house for a family of 4 with a home childcare service and passionate about work wood may contain. For the curious, here are some photos of our house as well as the link to its registration form by our agency. It has been officially sold for a few weeks. We will cede it to its new owners on June 25, after having lived there for a little over 10 years. https://propriodirect.com/abitibi-temiscamingue/val-dor/maison-a-paliers-multiples-vendu/113-rue-st-laurent-13981138/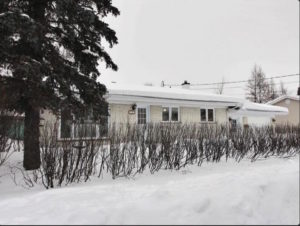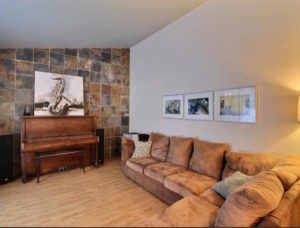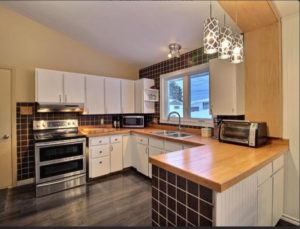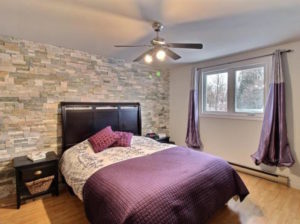 Quite a lot of everything in our house will be sold. We keep only what we will need for the trip, some souvenirs, the papers related to our companies that we must keep for 7 years and my work books so that I can resume on my return. Shawn and Francis will also keep some things that belong to them, but that's not all. Since we do not know where we will settle when we return and we want, for a long time we build a tiny-house, we have chosen to not store anything big. Either way, the little we wished we could keep was not worth the cost of a heated warehouse for two years.
Is it easy? For me, much more than for David. I have never been very attached to the equipment and I have been in the process of decluttering for a few years already. As for David, it is something less natural. He tends to keep things in case we need them later or because we bought them or they were given to us. But the more we advance in the project, the easier it becomes for him too. He still has moments of panic when you take out one more piece of furniture from the house and he sees the void it creates, but he too is aware that we will only have 3 days between the daycare closure and moment when we will have to leave the house to empty all that remains so it is quite essential to keep only the strict minimum by then.
We still have to find a solution for our car, which is rented for another year, then we will have almost nothing. If it is something that interests you, let us know and we will give you an article on what we will bring with us for the trip!
Well, I hope that will answer some of your questions!
See you next week,
Genevieve