David seems to be passionate about writing … or sharing our discoveries with you. Here is his second article, accompanied by a video, on a very different space where we settled for 1 month. Good reading!
Good morning all !
We told you about the Airbnb activities that are available around the world, and today we invite you to explore a wonderful place, a place of co-working and coliving where we have settled for a month.
The place is called Bali Bustle and it is less than 10 minutes by taxi from Ngurah Rai International Airport in southern Bali, Indonesia. The people are welcoming and they always have a big smile. In fact we are pampered!
Some people have been here for 1 day, others 2 months, others a year. It is therefore very easy for us to request information on local customs and practices or how to get around the island. You ask and you receive!
Several activities are organized on site to allow meetings and also to have fun. For example: yoga classes, local language classes, cooking classes, board games, ping pong tournaments and many more. I took a cooking class on site and maybe I will share the recipe with you later if you are interested. I also went to a board game evening!
They also have café on site, so when you want a latte, espresso, healthy juice, tofu or chicken wrap well, it's simple, you order and you get served with a pretty smile.
Enough blah blah, here is a short video to quickly demonstrate what it is, followed by an explanation on co-working and cohabitation:
So what is co-working and its advantages:
Place where we can work together or individually in a room allocated for this purpose.
Sharing ideas with other people.
Extend your contact network
Work flexibility
Wi-Fi access included
And more…
Here are some pictures of this place
Now what is co-living:
A modern form of housing where residents share a living space and a set of interests, values and / or intentions. Which open values on collaboration, social networking and shared economy.
No this is not a dormitory, we have our private room with kitchenette and bathroom.
Access to Wi-Fi, a gym, rooftop yoga room, ping pong table, swimming pool and much more.
Security via video of the hallways 24/7, hot water (yes, here, it is important to check before renting …), refrigerator, cooking surface, bedroom …
In fact, all you have need to live and be happy!
Here are some pictures of the rooms:
Little rather comical anecdote. Here we pay for electricity in our room, much like many people pay for their cell phones a la carte. You take the little number on your meter, you go to your nearest convenience store, you buy a certain number of KWatts and then come back to the house where you put your code in the meter and voila you now have electricity hehehehe. And no you don't pay the electricity for the co-working room or the kitchen of the cafe, only your bedroom. This allows you to be more aware and not let the air conditioning work 24/24.
Here is a small picture of the meters: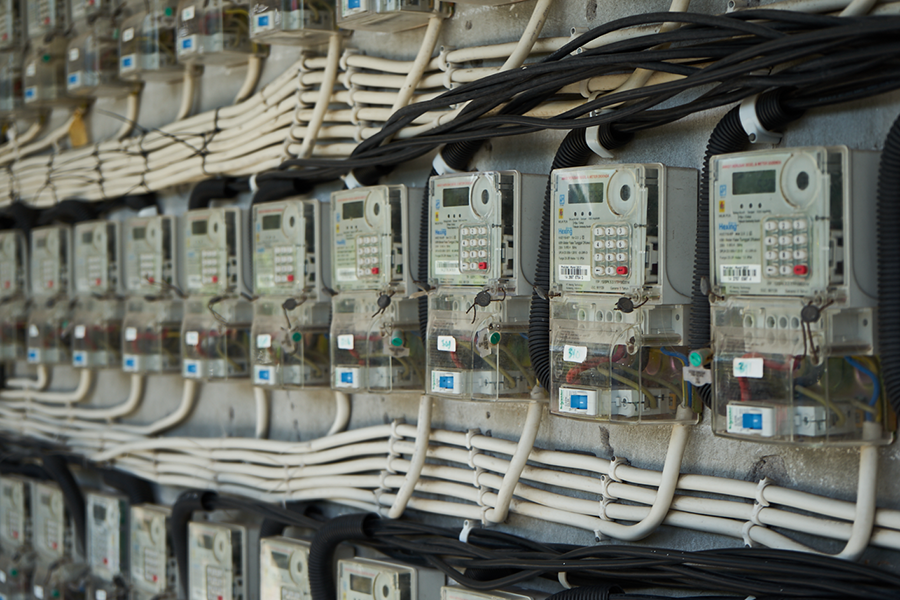 Finally, this place and this country are both magic. This is our first place of its kind and I believe it will not be the last one. If you have any questions or comments, don't hesitate to give them away!
Internet address of their website:
See you next time,
David