During the past two months, we have traveled around Morocco. From the Mediterranean Sea to the Sahara Desert, from the Rif Mountains to those of the Atlas Mountains. We had the chance to see a large number of breathtaking landscapes, to meet a generous and friendly people and to visit several cities and villages. It is an extraordinary experience that we will not soon forget! But as it is always better to be well prepared when you visit a new country, especially when the culture is very different from ours, today I suggest 12 things to know before going to Morocco.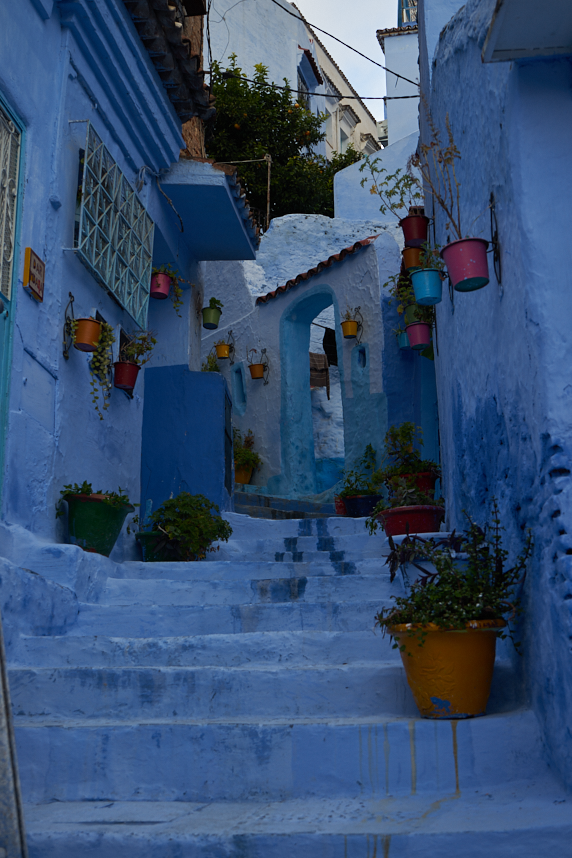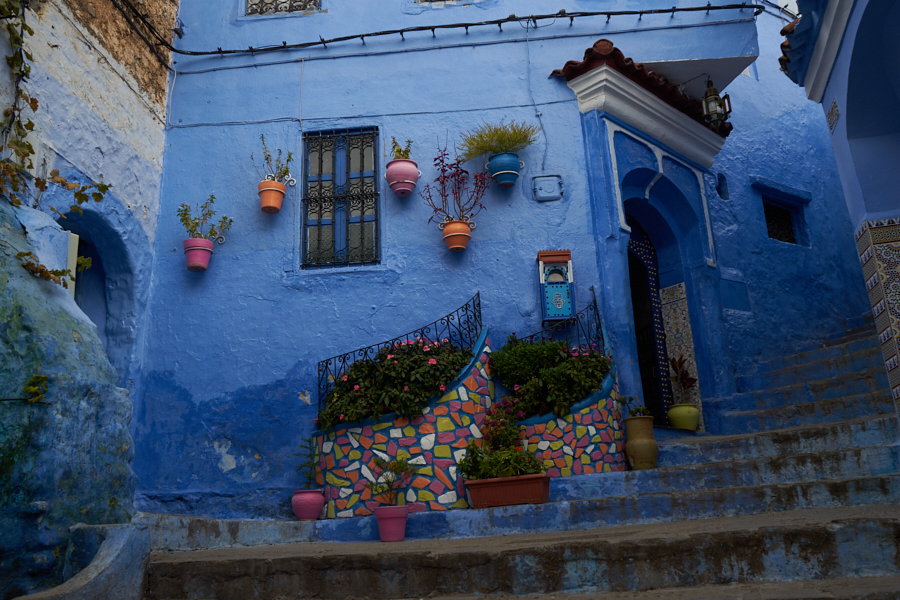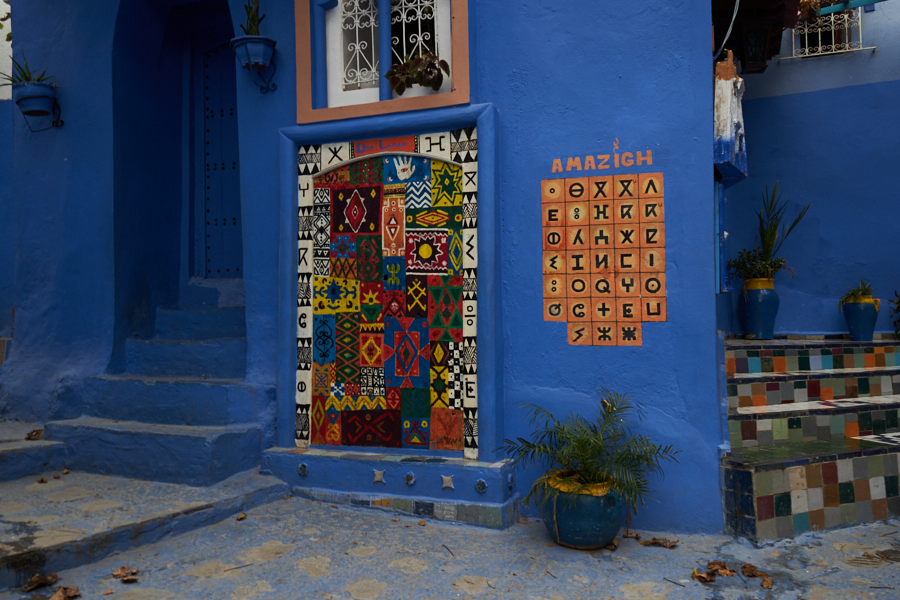 Chefchaouen, the blue city, Rif mountains.
1- What you should know about taxis!
In Morocco, it is necessary to negotiate the price of the ride before getting into a taxi or ensuring that they will use the meter. It is theoretically an obligation to do so and in cities such as Tangier or Rabat, you will not have to worry about it, but in others, such as in Marrakech or Casablanca, you will have great difficulty to find a taxi that will take you, if you ask to enable the meter, especially if you are not traveling alone. It is completely normal for a taxi to stop on the way and to take another passenger who is going in the same direction as you. So if you take 2 or 3 places, it will be more difficult to do so and therefore the driver will want to charge you more to cover the desired distance. And if you can't agree on the price, he can decide not to take you. But do not worry, there are plenty of taxis in Morocco. You should find another one quickly. To get an idea of ​​the price you should pay, ask the staff at the restaurant or hotel where you are getting the average fare for a trip to your destination. They will be able to inform you. Unfortunately, especially in very touristy cities like Marrakech, taxi drivers often try to scam tourists. The Moroccan dollar is so low compared to ours (Canadian $ 1 = 7 dirhams and 1 euro = 10 dirhams) that the price seems reasonable, but some have tried to make us pay up to 5 times the usual price. So you have to be aware of it and make your choices accordingly. In Morocco, taxis are stopped on the fly, as in New York or in several big cities.
If you don't want to negotiate the price of your trip, there are apps that work very well in big cities. We used them regularly. It works like Uber does (the Careem company has just been bought by Uber) The big advantage: your price is pre-determined so no bad surprises. On the other hand, make sure you move away from the places where taxis congregate before booking one. They are not seen very well by taxi drivers who are used to charging more for tourists. In addition, it will absolutely take you a Moroccan phone number because the drivers will call you to fix your meeting point. A Sim card with internet data costs less than $ 10 Canadian, so it's worth getting one as soon as you arrive. We recommend the Orange company. We had a lot of problems with INWI, to the point where we changed after a few days. Here are the two taxi apps we used:
Roby.taxi :https://www.roby.taxi/
Careem: https://careem.fr.uptodown.com/android/telecharger
Other good information to know: when a woman is sitting in the back seat of a taxi, it will not stop to pick up another passenger unless this one is a woman. Here it is considered unacceptable to require a woman to sit next to an unknown man.
Finally, there are two kinds of taxis: small taxis for shopping in the city and large taxis for shopping outside the city. So no need to try to stop a large taxi if you want to return to your hotel!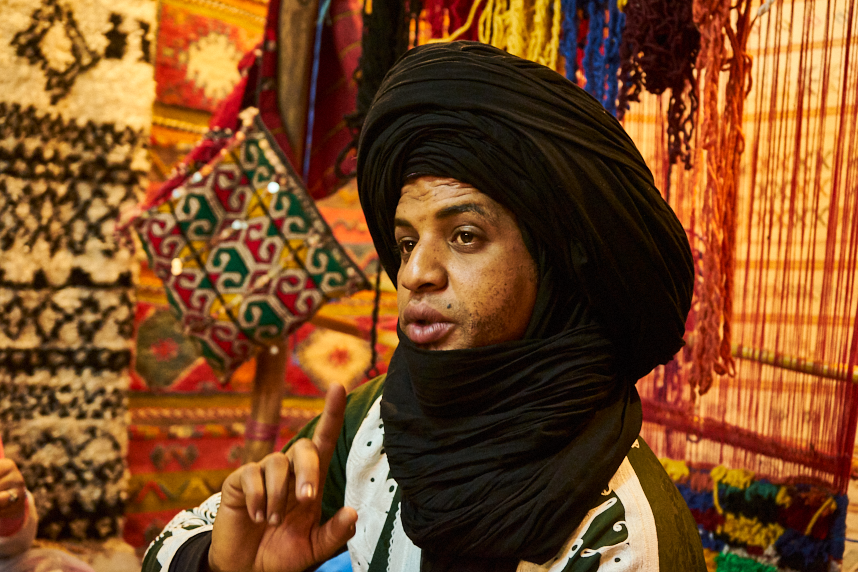 Carpet merchant in the Sahara Desert
2- The rules of the road and signage are … optional.
As a joke, one of our taxi drivers told us that the lines on the roads and the traffic signs were only there for decorative purposes, and honestly, we are not far from believing. Another told us that the police ensure that the signs are respected only when the king is passing through the city. The rest of the time, they don't care. So be very careful when crossing a road on foot, and think twice before renting a car. There are a very large number of road accidents every day in Morocco and you will quickly understand why by seeing how people drive here! The very many motorcycles that circulate in several cities of Morocco, the carts and the pedestrians who cross anywhere, do not help either.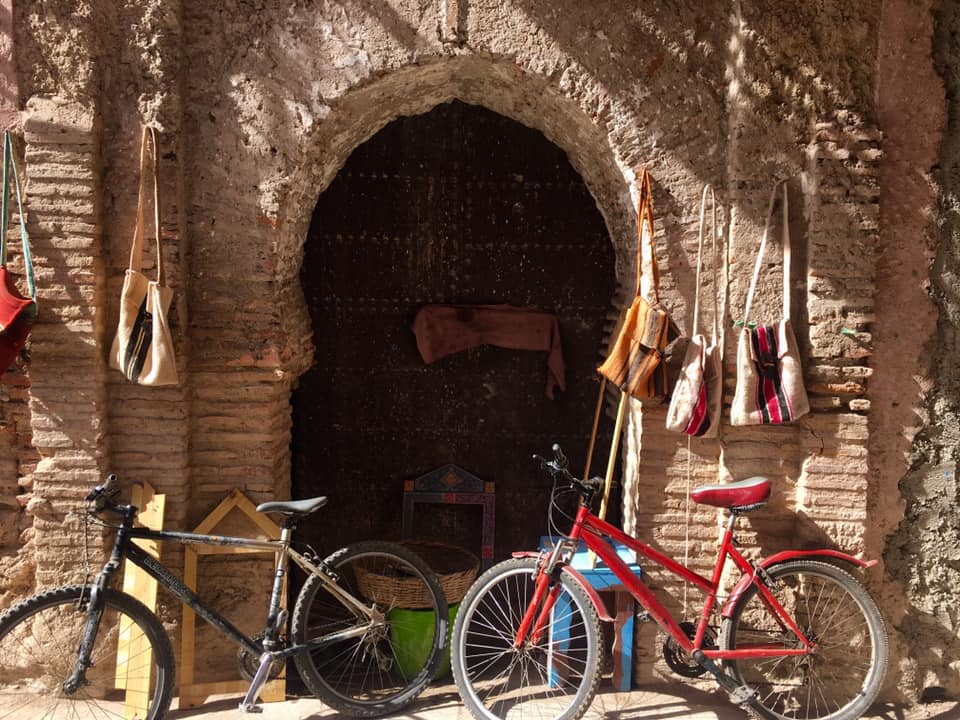 The beauty of doors in Morocco
3- Public transport: avoid in several cities.
Given the low price of taxis, you can do without it, but know that in several cities, especially in Casablanca, public transport is to be avoided at all costs. Anyway when you see the buses which sometimes even have no more doors and are in such a state that one sincerely wonders how they still manage to run, and which, in addition, are so crowded that people literally cling to the structure, you probably won't want to climb on it anymore. But if you ever had to take a bus, watch your pockets and bags. In general, Morocco is safe, but there are many thefts in public transport.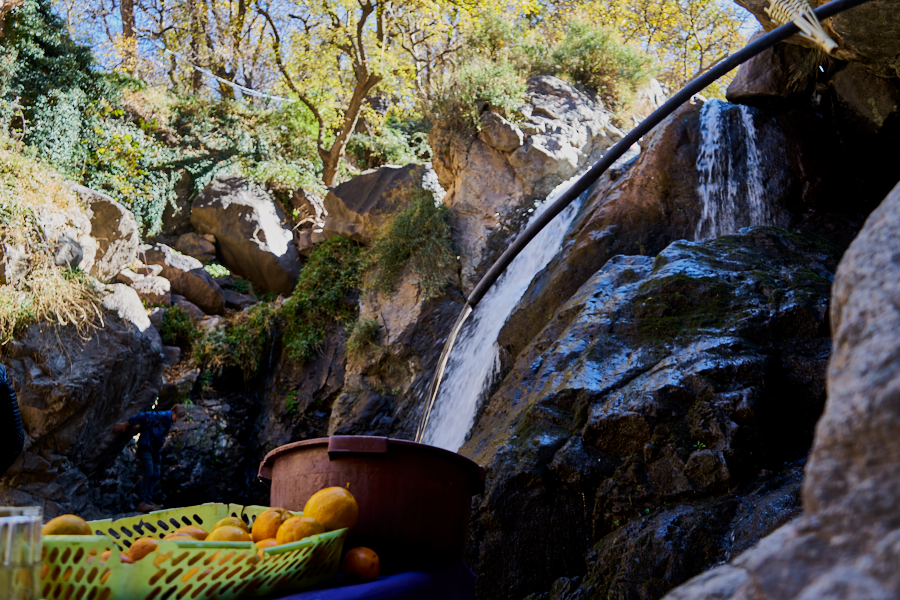 Falls in the Atlas Mountains
4- Alcohol and bars
Morocco being a Muslim country, you will no doubt already have understood that alcohol is rather rare and difficult to find there. But each city still has a few liquor stores (you will often have to ask locals where to find them, however) and a few bars. As the kingdom is considered a moderate Muslim country, there are even beer and wine made in Morocco. In several restaurants, especially those in tourist areas, you can ask for a drink even if there is none on the menu. They usually still have it in stock. But you will have to pay the price. Alcohol is expensive here.
As for bars and night clubs, if you are a woman, only go to those located in large hotels. Here, the women who go to local nightclubs are usually prostitutes. You could therefore find yourself in situations that you do not want! So think about your safety first.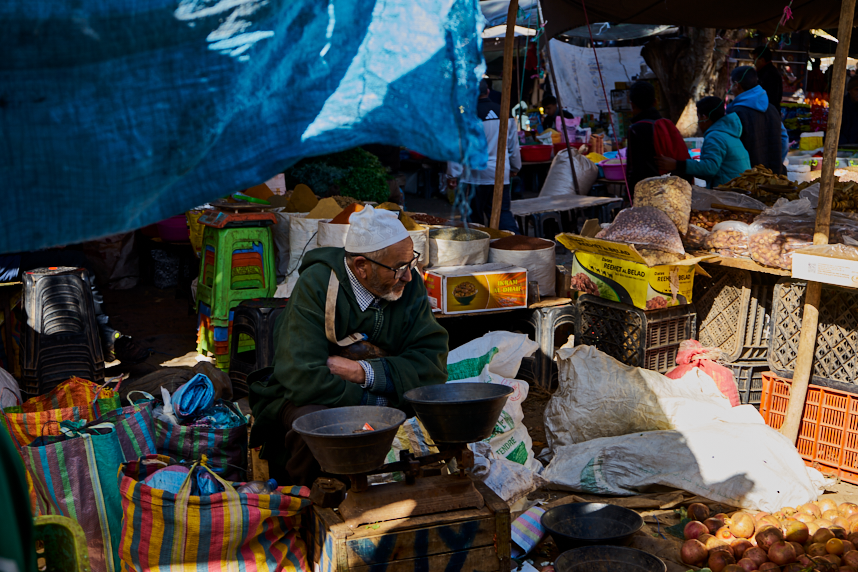 Merchant in a souk in the Atlas Mountains
5- Dress modestly
When you are a woman, a question often comes up when you choose to visit a Muslim country. How should we dress? First of all, know that here, there is absolutely no problem not wearing the veil. Even if a large part of the women wear it, several have made the opposite choice and it is very well accepted. I always had a scarf with me, but it only served me in the desert to protect me from the sand. You will quickly realize that here, women do not wear short skirts or clothes that reveal their shoulders and back and wearing this type of clothing could quickly make you feel uncomfortable , even in cities very close to Europe like Tangier. You will have no problem wearing a t-shirt and even 3/4 pants (although this may bring you some of the most conservative outrageous looks), but avoid camisoles, shorts, mini-skirts and others .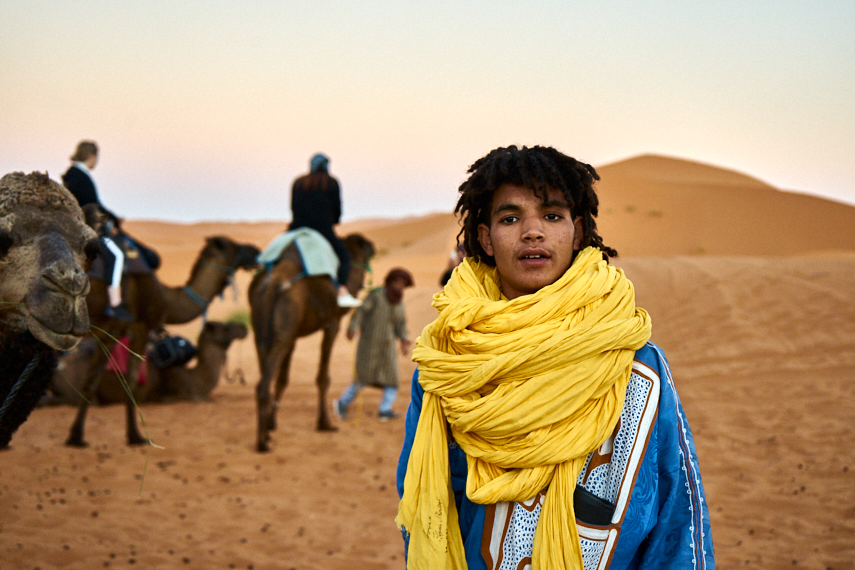 Guide to the Sahara Deserts
6- Put some warm clothes in your suitcase, especially in winter!
Although the outside temperature is very comfortable in winter (in November and December, we had temperatures between 15 and 30 every day), and very hot in summer (up to 58 in Marrakech), the houses are built so to stay very fresh. Indeed, everything is built of earth or concrete and we avoid putting windows to the south. Not only does this way of keeping freshness, which is certainly very appreciable in summer, but it makes buildings very humid. And since electricity is really expensive, the vast majority of homes, restaurants and shops do not have heating. In hotels, you will often have them, but there is a good chance that it will be closed on your arrival. You will have to start it. In addition, if you go to the desert, the temperature drops drastically as soon as night falls. So you will appreciate having warm clothes for these situations.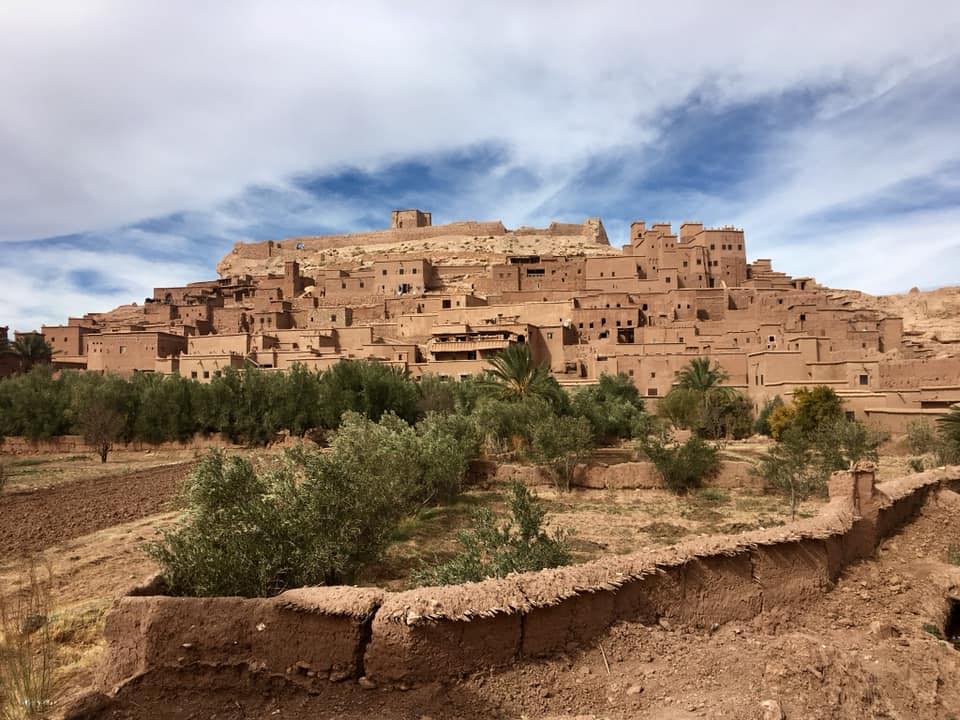 The city of Aït Ben Haddou
7- Negotiate prices in the souks and neighborhood shops
Here, negotiation is a way of life, a way of socializing. So never pay the first price they give you. A large part of the local shops will not display any price to spark discussion. The rule of thumb is therefore to offer around 1/3 of the asking price while not seeming too interested in the purchase. Obviously, this very low price will make them laugh, but the discussion will be launched. If you can't agree on a price, quit being firm on your decision, even if they try to follow you.
Note, however, that in businesses located in shopping center or chain stores where prices are displayed, there is no negotiation possible. You simply pay the price displayed, as with us.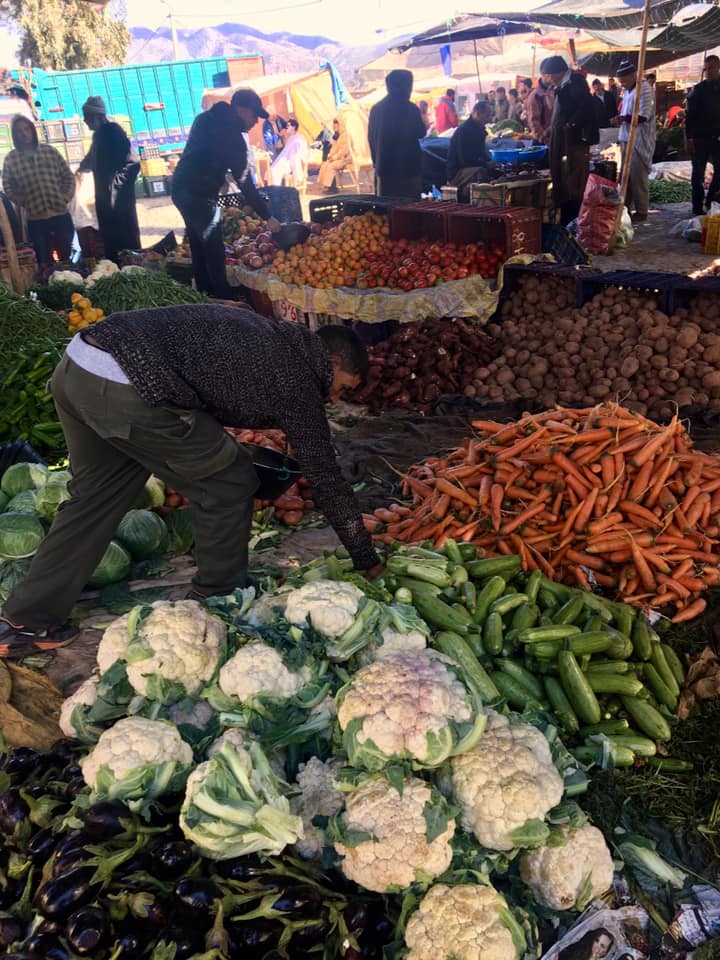 Vegetable stand in a souk
8- People who want to "help" you
Here, as in many African and Asian countries, there are people, especially in the souks, who will want to help you find your way back (because yes, you will get lost, it is inevitable. Hence the interest of having a GPS). Or they will try to convince you that there is a caravan that is only passing through that day and that it is a big event (while they are there every day). Or they will try to make you go in a specific direction which often leads to a trade or an attraction. Politely refuse, but firmly or at least know what to expect! Do not worry, these people are not dangerous at all, but here everything is paid for and it is their way of making money. And they will be very persuasive to extract it from you. Or, on the way, they will take you to one of their " friends " who is a trader and who will hardly let you leave without a purchase (a commission will then be paid to the one who brought you). Several cities and tourist information offices warn tourists against this approach since it really harms small traders. The same goes for the "tourist guides" encountered at random during your walk. If you want to hire a guide, be sure to do your research before arriving in Morocco or turn to recognized agencies. You will be sure not to find yourself touring the shops of "his friends" rather than enjoying a real visit. A good tip that was given to us by a resident: if these people are too pushy say " La, la, la shukraan " which means no thank you. Speaking to them in Arabic is usually enough. Otherwise, you can just say, "Not today, maybe tomorrow." With a smile. In both cases, it works quite well!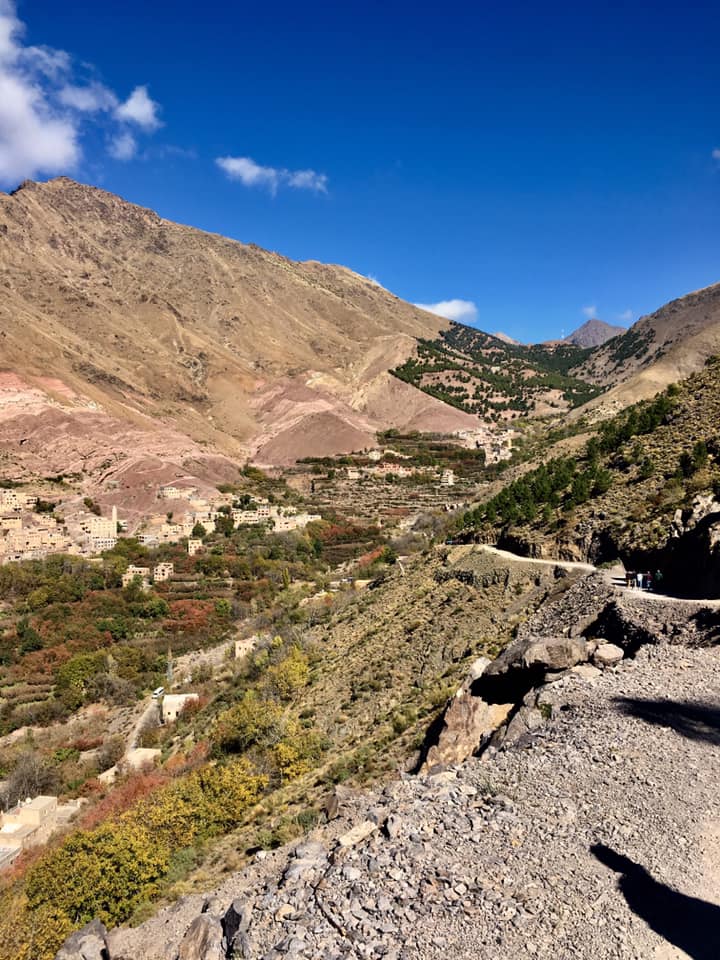 Atlas mountains
9- At the time of prayer, life stops
Here, as in all Muslim countries, the 5 daily prayers are very important. It often happens that businesses close their doors during this time or that if you are seated in a local restaurant, you cannot have service during prayer time. Same thing if you are in the souk or in some local stores. And on Friday afternoon, the day of great prayer, several businesses close for the afternoon or for a few hours to allow employees to participate in the family meal following prayer, which is a tradition here. So take it into consideration when planning your day! Do not worry, you will know when the prayers take place, it is impossible not to hear the chants no matter where you are!
Two little information on this subject. Know that apart from the great Mosque of Casablanca, it is impossible to visit mosques in Morocco if you are not Muslim. So no need to try.
If you want to eat a good couscous, don't skip the opportunity on Friday. Here, it is a meal that is reserved for that day of the week so it is much more difficult to find it on other days, even in restaurants.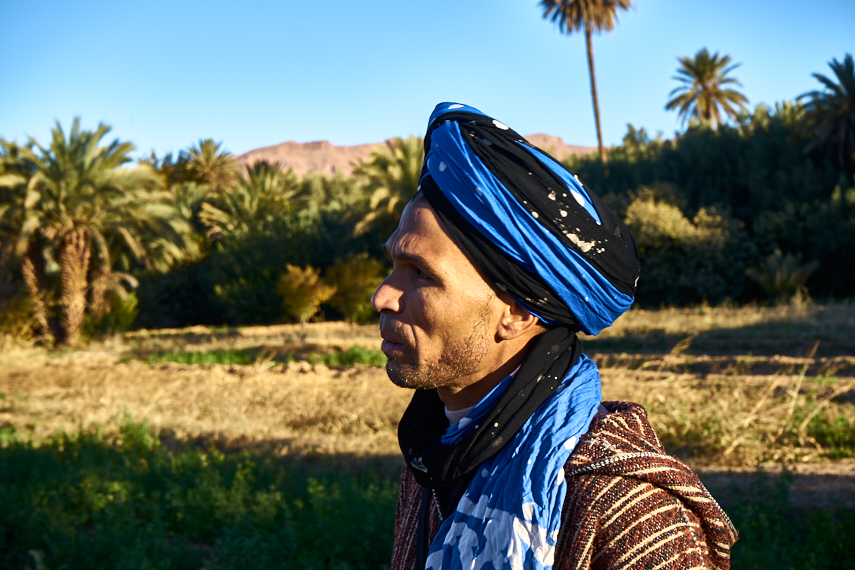 Visiting the gardens of an oasis
10- The distances between cities are much greater than they seem
When you look at it on a map, Morocco looks very small. But when you move around, it's something else entirely. The mountain roads are very winding (don't forget the Gravol even if you are not usually prone to motion sickness!) For example, there is a little more than 8 hours of driving between the city of Marrakech and the Sahara Desert since you have to cross the Atlas Mountains. And the 85 km separating Tangier from Chefchaouen takes a little more than 2 hours. The road is shared between cars, pedestrians, donkeys and camels so you have to drive slowly and be very careful. So take these realities into account when you choose to travel around the country if you don't want to spend your entire road trip.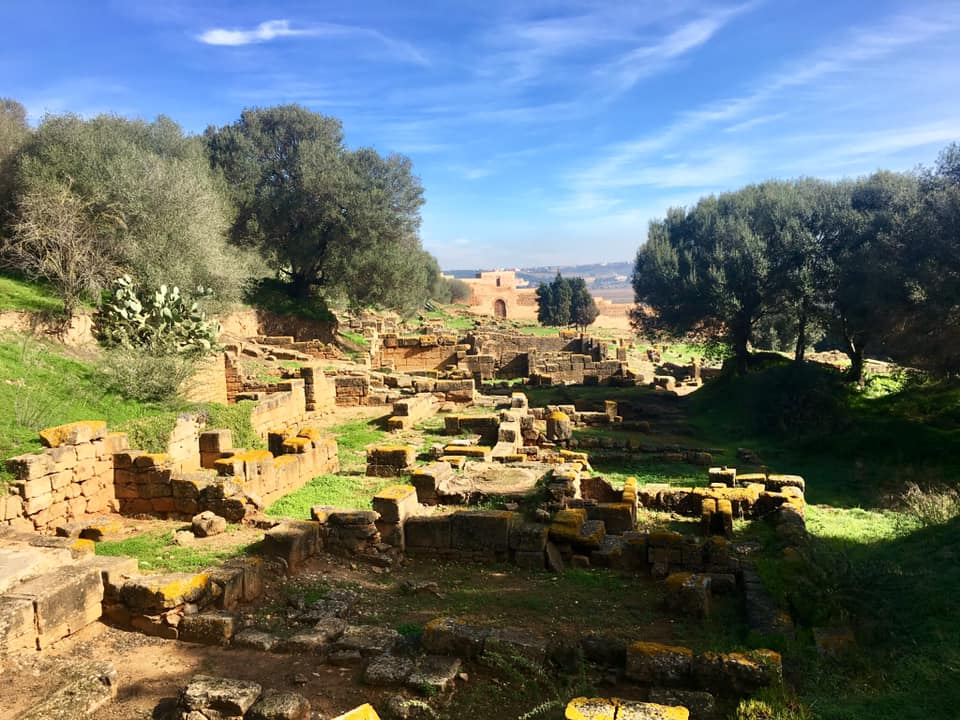 Visit of the ruins in Rabat
11- If you want to go to the desert, take a guide!
The portion of the Sahara Desert that is found in Morocco is definitely worth a visit. You will find there some of the most beautiful sunsets and sunrises in the world, an entirely different rhythm of life and you will be able to live unique experiences there, such as sleeping in a tent in the desert or taking a camel ride there. On the other hand, it is also an area which can be dangerous and it is better to be accompanied by a guide to avoid the areas where there are a lot of snakes or scorpions, or at least to be with someone who is knows about it in case of bad luck. They can also guide you to the most beautiful places in the desert and let you experience their culture. Finally, you should know that certain places are to be avoided absolutely, especially along the borders, since there are still a lot of anti-personnel mines and there are accidents every year. And frankly, considering the price of desert excursions, there is really no reason to do without the experience of a guide. In addition, if you join a group, you will have wonderful meetings there. The starting point is almost always Marrakech, but you can find a guide directly on site if you choose to go there on your own. Remember to choose an excursion of at least 4 days. We took 3 days and we regretted it. The distances are so great that we haven't had a chance to enjoy it as much as we would have liked.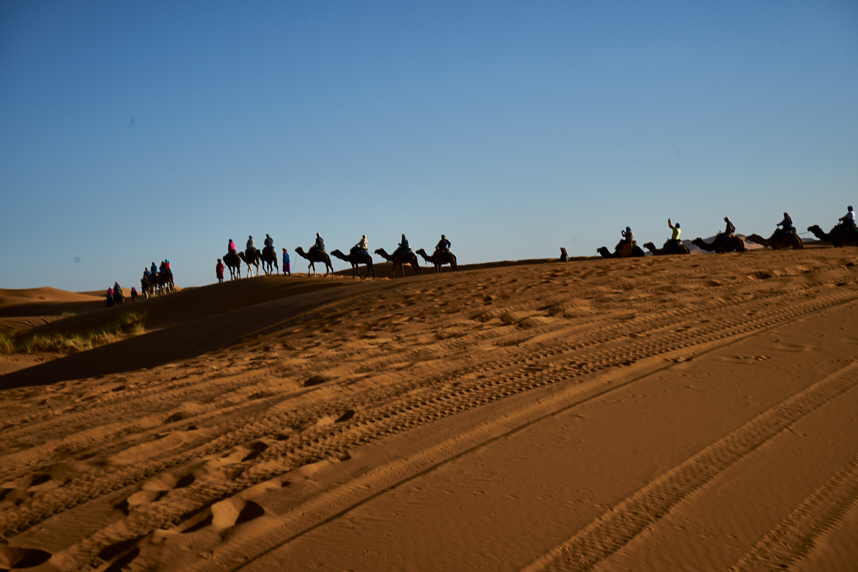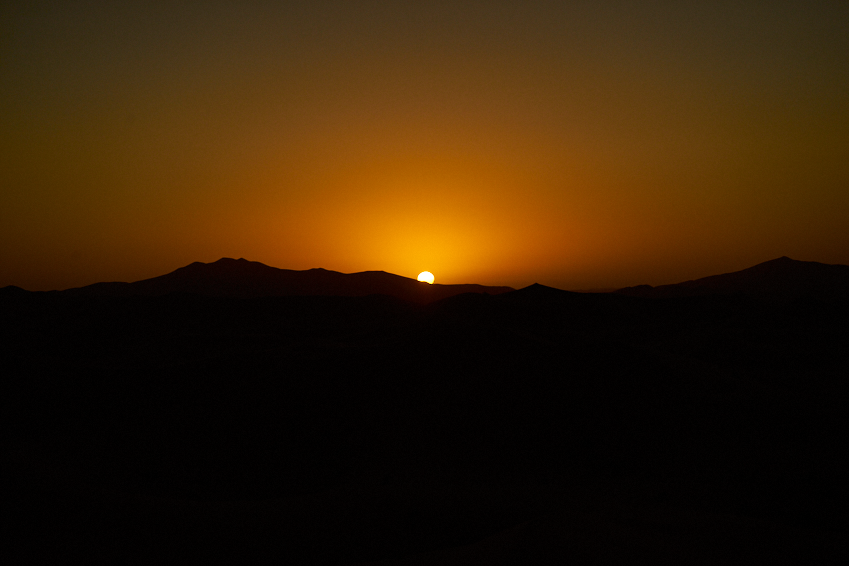 The desert of Sahara
Visiting Morocco was really an extraordinary experience, so far from us the idea of scaring you with these things to know! But well prepared, you can not help but enjoy your trip even more! So tell me, is Morocco on your travel list? Have you been there? Do you have any points to add?