Bangkok, capital of Thailand. Although in the last generation the financial situation of the country, and therefore the inhabitants of the city has really improved, a large number of children still live there in the greatest poverty. Sometimes living on the streets, often in substandard housing, having to start working at a very young age to help support their families, often not having the chance to go to school, their reality is very different from those of other children in their country. And although school attendance here is, in theory, compulsory, public schools are often overcrowded, they lack qualified teachers, equipment and facilities, making these children much easier to escape from the system. . The government is aware of the situation, and there is work being done on it. There seems to be a real desire to improve things but, like everywhere else, it is a tedious and extremely long job because it also involves changing mentalities.
Faced with this reality, extraordinary initiatives involving equally extraordinary individuals are emerging across the country, and the Shrewsbury International School, this high-end private school that we presented to you last week, is at the heart of some of these wonderful initiatives. The vice-principal of the college, Sally Weston, will tell us that this is the case of several private Thai schools which, aware of their privileges and wishing to awaken children to the importance of social and community involvement, and to the luck they have, develop projects to help the poorest. This is what will be covered today, the third part of our dossier on education in Thailand.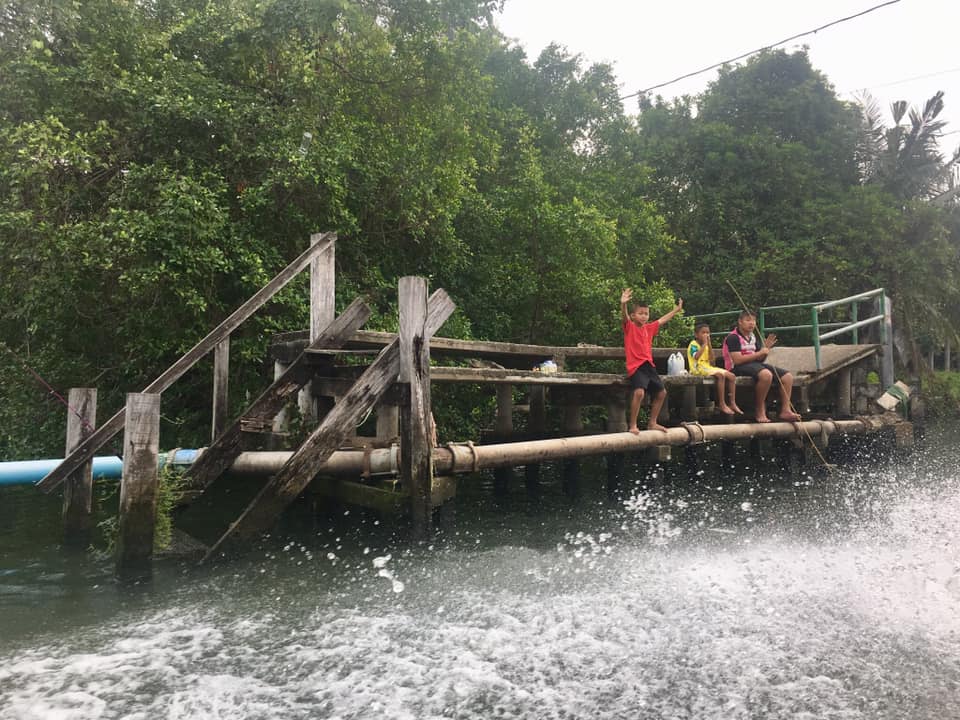 One of these projects features Sister Louise Horgan, an Irish missionary, who has worked in Thailand for many years. Unfortunately we did not have the chance to meet her during our visit to Bangkok, but her name is on everyone's lips. Director of the Good Shepherd Sisters Center, a center that helps women and girls in the poorest neighbor hoods of Bangkok, allowing them, among other things, to create work that will allow them to feed and dress their families or even to go back to school. A few years ago, it also set up a preschool, attached to this center, which allows the poorest children to receive education, health care and nutritious meals and, thus, to have more opportunities to go to school when they are old enough to do so. Currently, 140 children are fortunate to benefit from this service. And this is where one of the first implications of Shrewsbury College comes in. Every Monday, the school opens its doors to the children of Sister Louise's program and offers them swimming lessons. Thailand being one of the countries with the highest drowning rate in the world, these courses offered to these children who often live on the banks of the city's rivers and canals could well save their lives. Older college students also spend time teaching them English. For the vice-director, it is a question of justice: "I would like every child, boy or girl, to have access to quality education. Just education for all. And that he has a chance to do something with it. Unfortunately, too many children are sent to the labor market to quickly."  The involvement of the school in this type of project is therefore self-evident.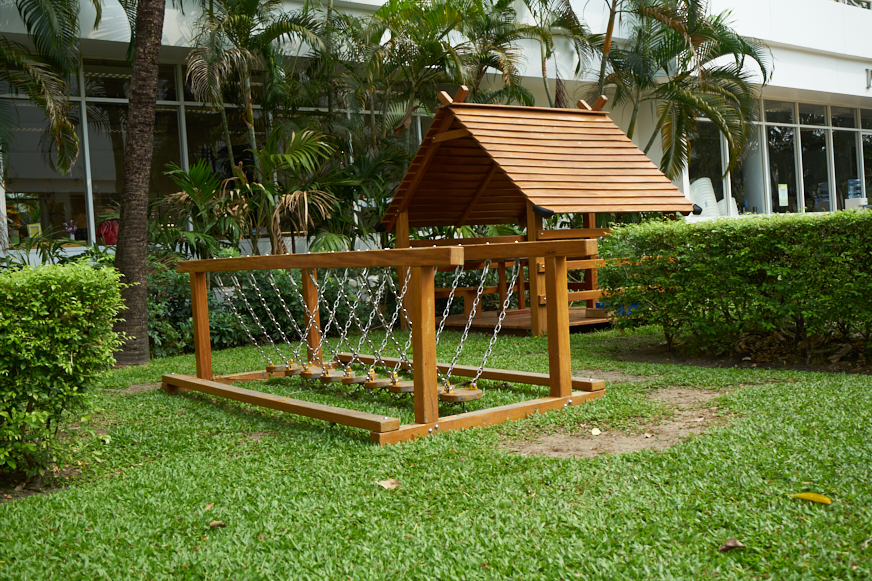 And it is far from being the only project of this international school. They also started a project, again with the older students, called "The Hob" for homeless teens. "We invite them to come to this place that we have created and we teach them English and information technology so that they can find a job and break the cycle. We want our students to understand how lucky they are, but also have the power to make an impact, to make a difference", said Ms. Weston.
Then when the 2011 floods completely destroyed a public school located on the edge of the river, in an underprivileged district, the students of the College and the staff set up a fundraiser which allowed to raise the necessary amount to rebuild the school. Since then, Grade 6 (11) students from Shrewsbury have been visiting them regularly to play games with them and teach them some English. Then, once a year, it is the turn of the children of this school to come and spend the day at the College who, for the occasion, will reserve a day full of activities and surprises for them. The team also took the initiative to donate the leftovers from each lunch provided by Shrewsbury to an organization, which then distributes them to those most in need.
Here is part of the interview with Mrs. Sally Weston, vice-principal of Shrewsbury International School about these initiatives :
In addition to these school initiatives to which children in their own way contribute, children are invited to come up with their own ideas for community involvement. In the past few months, children have worked to stop the use of disposable straws in the hotel next to them, and the use of plastic bags at the nearby convenience store. They will also have set up a project to raise money for Australia's animals as part of the great fires of recent months. When the idea comes from children, the school provides them with the tools, support and training necessary to reach their goals. " We make it our duty to support them in their efforts to allow them to see and believe that it is possible, also for them, however small they may be, to have a positive impact and make a difference", Sally Weston said.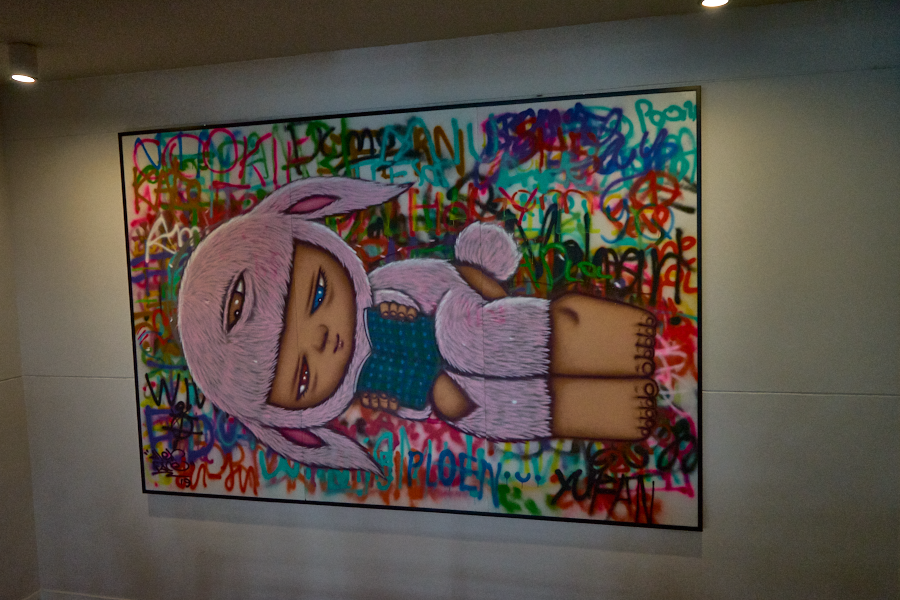 Often, private schools get bad press being accused of not being part of the real world, of not knowing the real reality. And this is surely true for many. But here, I think that the exceptional involvement of this school and many other private schools in Thailand deserves to be rightly highlighted, and why not, imitated. Not only does it bring a lot to the community, but it also brings a lot to the children who attend it and who will have learned, from an early age, to make a difference.
And you what do you think? Do you know of any schools that as these kinds of values ​​in the children who attend them?